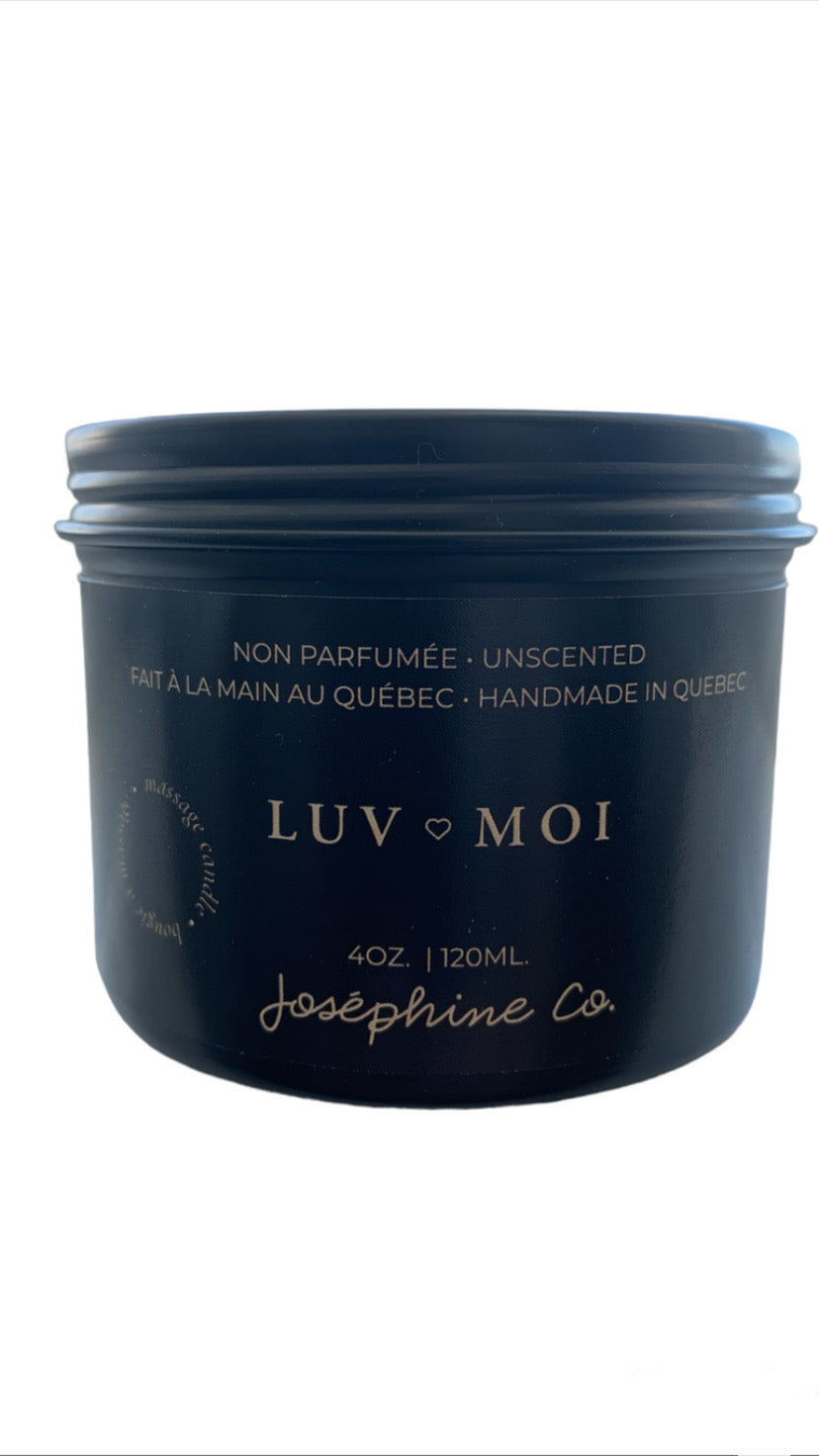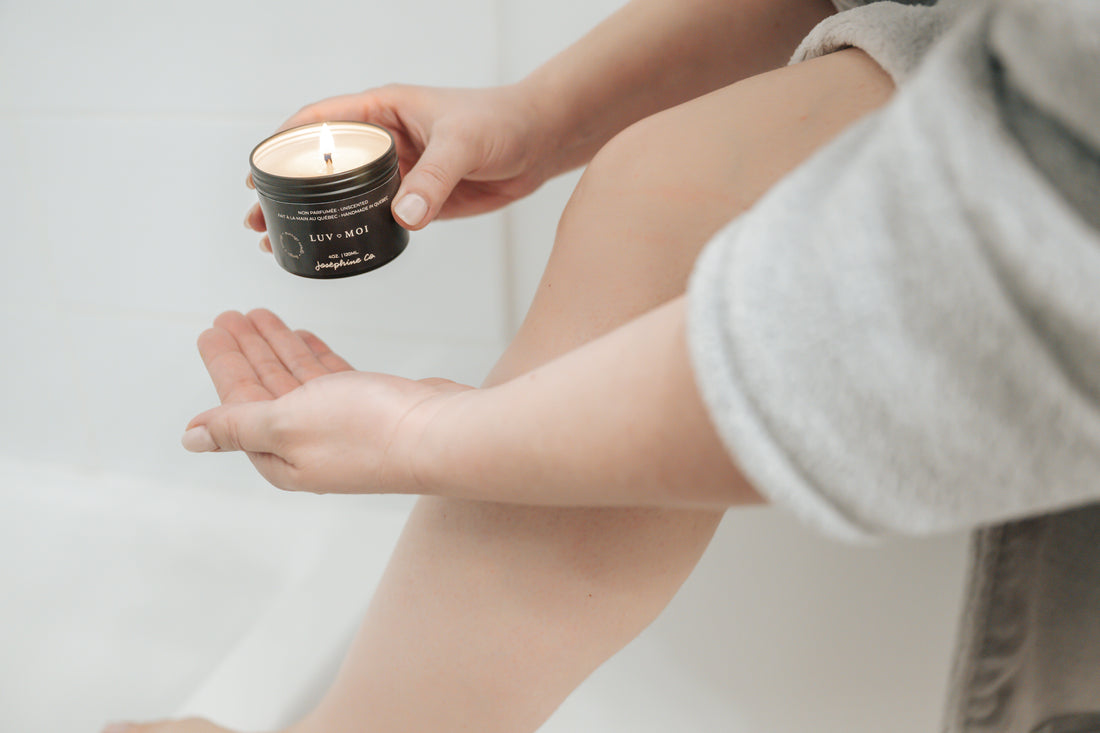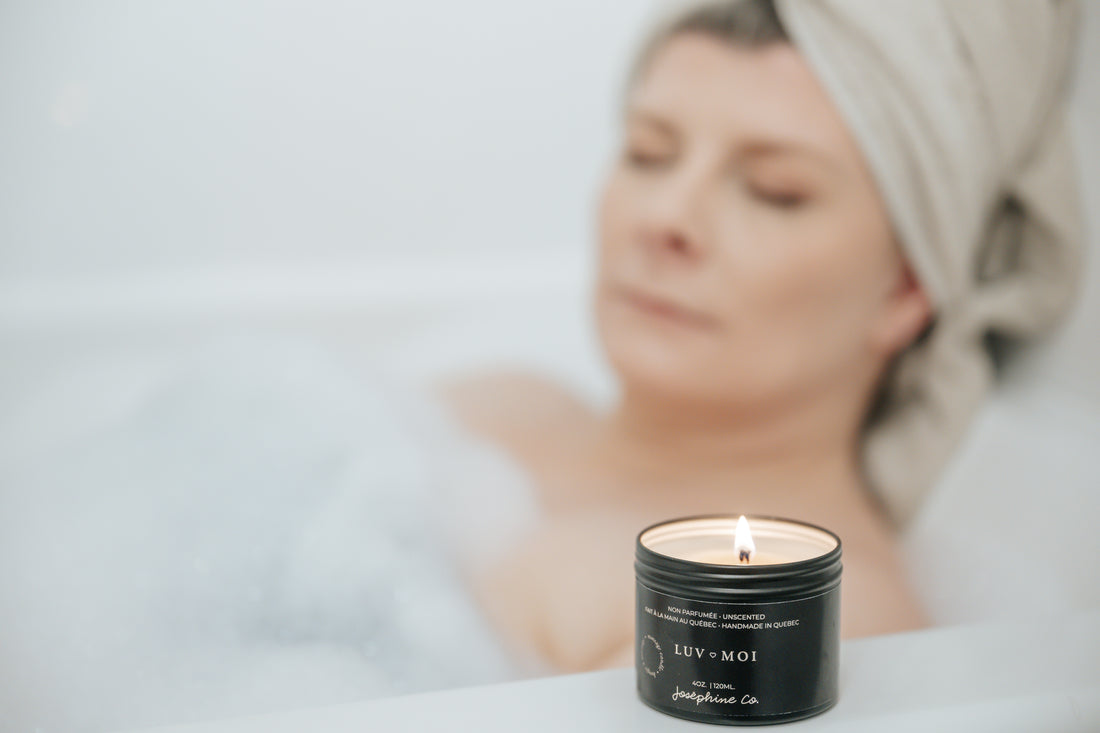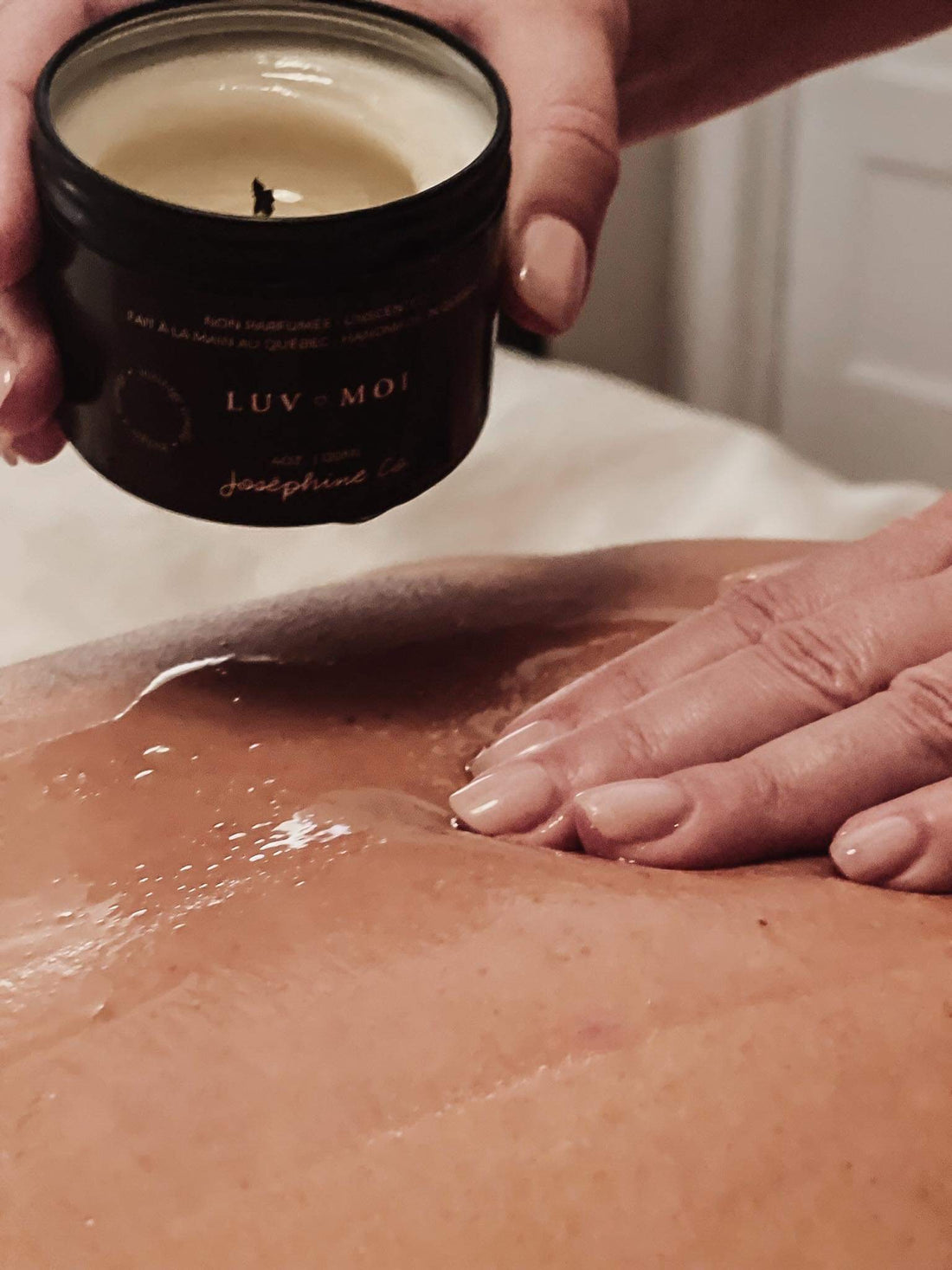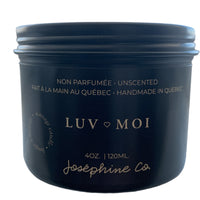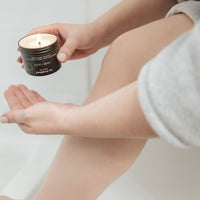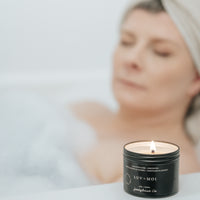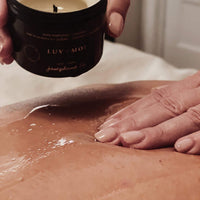 Vegan Certified Natural & Eco-Friendly Coconut Soy Wax. Fragrance free of phthalates and parabens.
Livraison GRATUITE à partir de 85$ partout au Canada.
Relaxing and intimate evenings will be enhanced with massages, according to your taste.
This massage candle is made with natural soy wax, avocado oil, mango butter and is fragrance free. It is 100% natural and will leave your skin hydrated without leaving a greasy film.

Benefits

Avocado oil : it is known for its ultra-nourishing and anti-inflammatory properties since it is rich in omega 3 and 6. It is therefore ideal for dry and sensitive skin. It also has antioxidant properties thanks to its concentration of vitamins A, B, C, D, E and K. The elasticity and suppleness of the skin are restored. The skin is regenerated and restructured under its action.
Mango Butter : This butter is a great complement to shea butter, especially during the cold winter months. Mango butter is obtained from the pit of the mango. It nourishes the skin, protects it and softens it. It is perfect for seasonal and temperature changes, as it helps the skin to regenerate.
4.25 oz / 120 ml - Hand poured
How to use :
Turn on and let melt for 15 minutes, turn off and collect the wax in the palm of your hand. Proceed to massage. You can also apply it to your skin as a moisturizing body oil without massaging after your bath or shower.