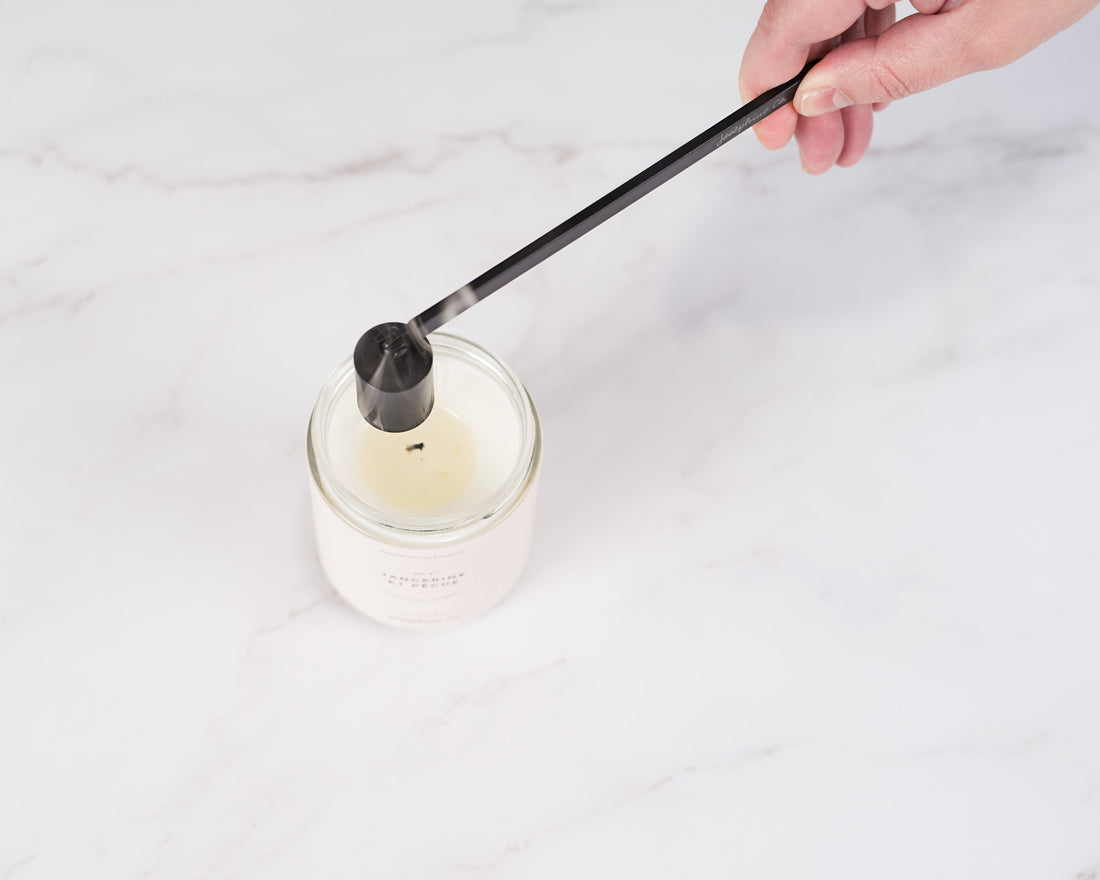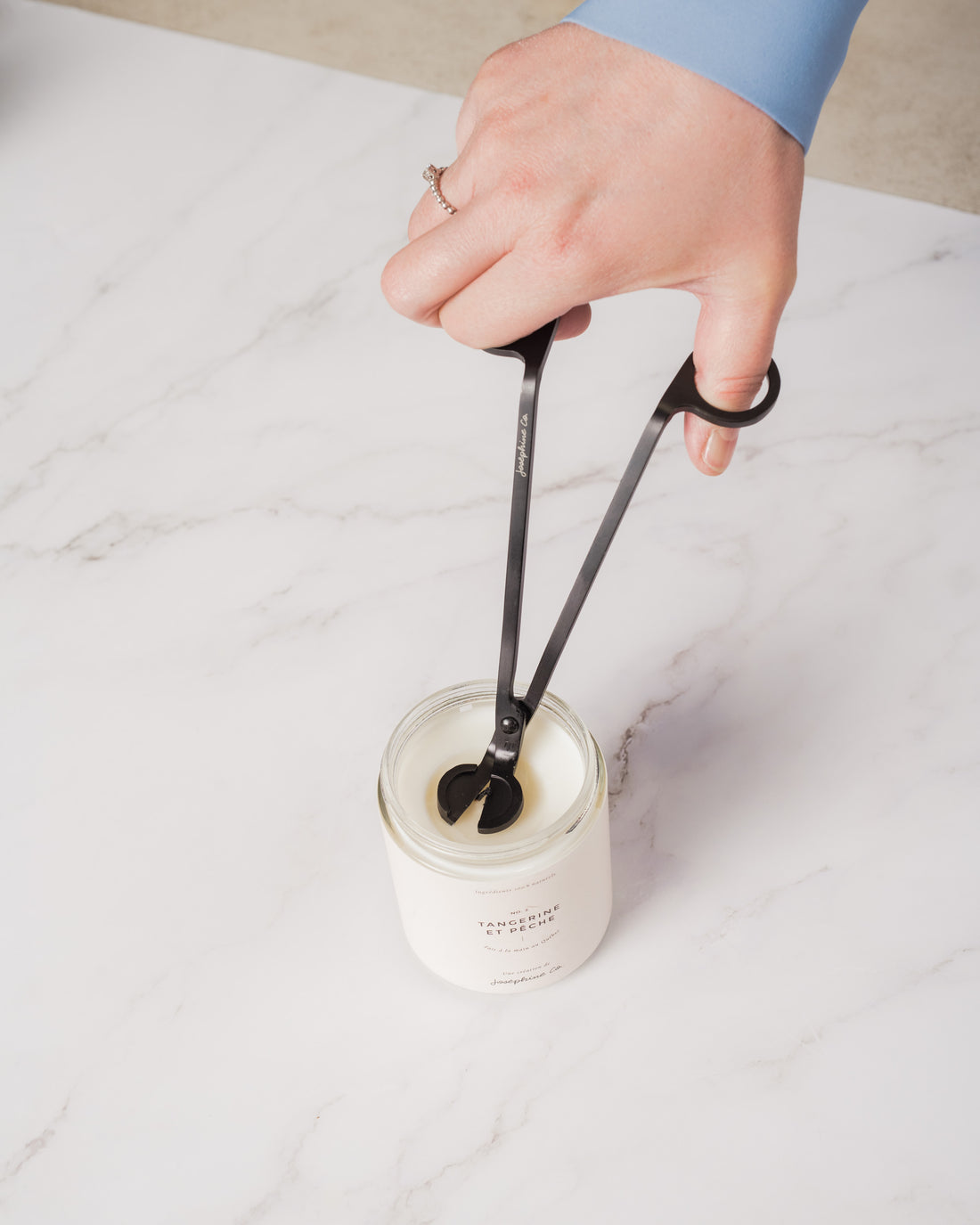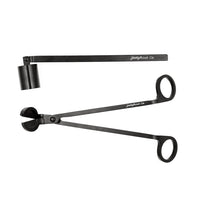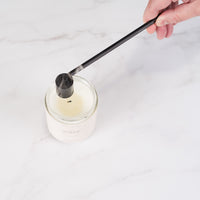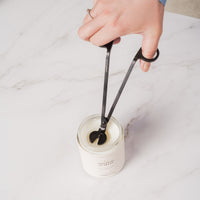 Candle Wick Scissor & Snuffer
The perfect accessory duo for a perfect candle.
The principle of the candle wick chisel is the same as a classic chisel, but rather than a pointed tip, its end is curved so that the wood wick is cut perfectly. This prevents it from producing soot and makes it burn more evenly.
When the wick is well cut, the flame of the candle is also much more beautiful and this avoids the formation of a ring of soot around the edge of the container. Your candle therefore remains impeccable throughout its lifespan! It is recommended to cut the end of the wick that has been burned before each use.
📌 Use the damper to extinguish the flame of the candle safely, without splashes or soot.