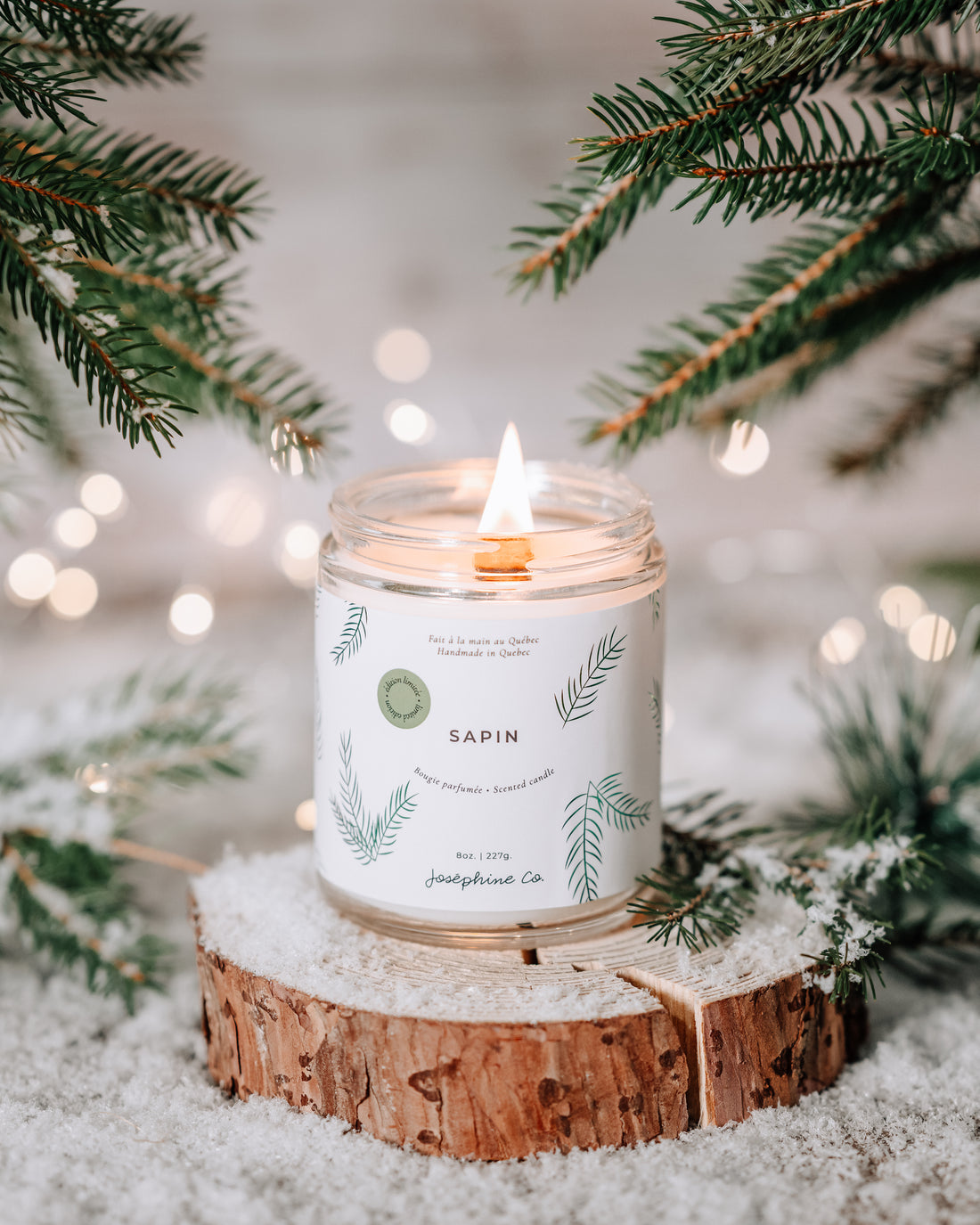 Fall Trail Candle Limited Edition
Vegan Certified Natural & Eco-Friendly Coconut Soy Wax. Fragrance free of phthalates and parabens.
FREE delivery on orders over $75 before taxes.
The little new fragrance with the scent of autumn trails was specially designed for the Festival des couleurs event in Rigaud
To share it with everyone (because we're going to tell each other, a candle with autumn scents accompanies us so well on a slightly colder day and warms our hearts
)
Velvety aromas with its autumn spices.
Top note: Buttered rum and apple
Middle note : Cinnamon, rich brown sugar and bourbon vanilla
Base note : Vanilla and caramel
Made with crackling wood wick
8oz / 40 hours