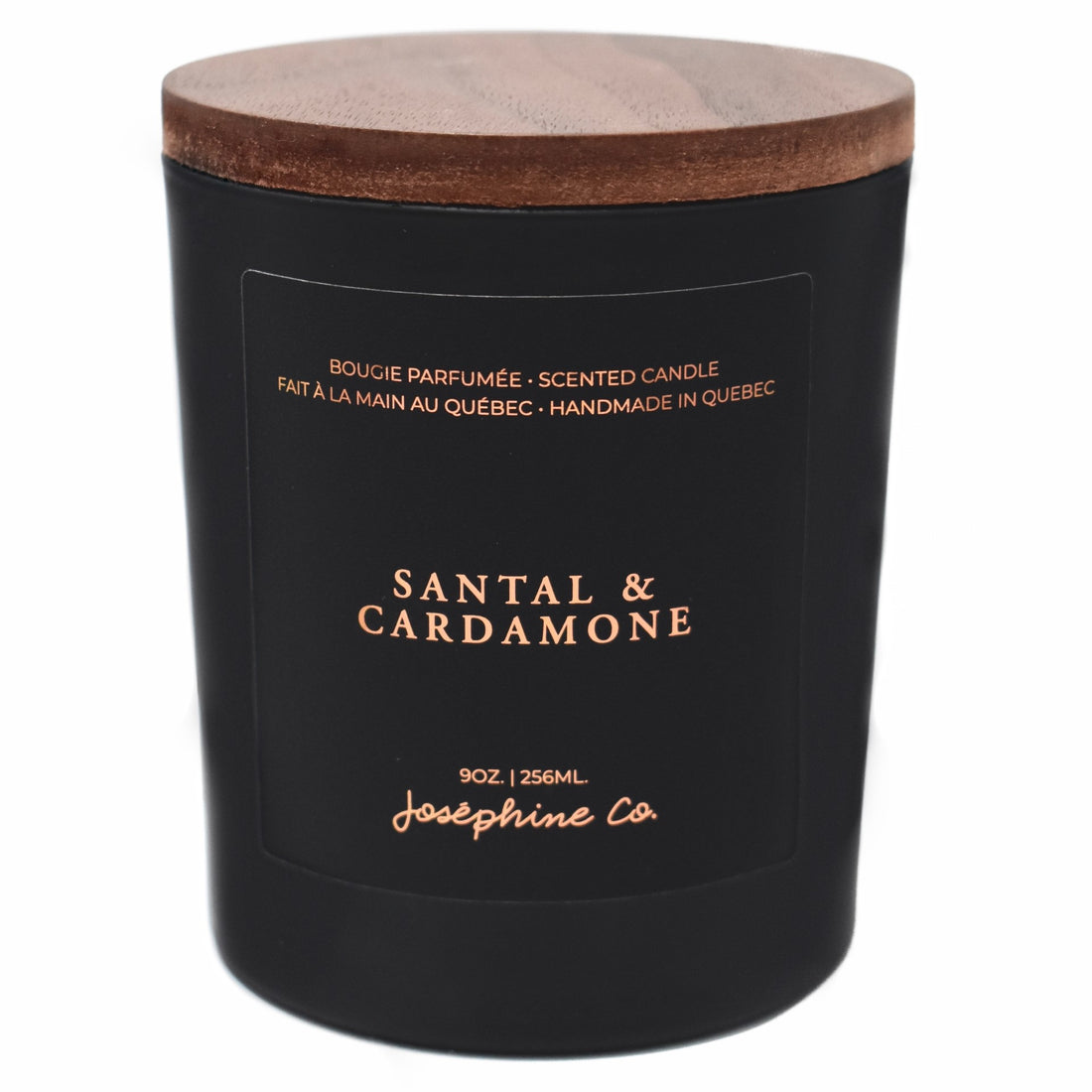 Sandalwood & Cardamom Candle
Vegan Certified Natural & Eco-Friendly Coconut Soy Wax. Fragrance free of phthalates and parabens.
FREE delivery from $75 before taxes.
A sexy and luxurious fragrance !
This candle is made of coconut and soy wax. It gives off a sexy, spicy scent. Sandalwood is at the forefront complemented by musk and spicy cardamom.
It is from the Signature collection and stands out with its 9oz format with a cotton wick, its matte black container, an acacia lid and its unique fragrances.
Top: Sandalwood, Black Cardamom
Heart: Amber, Water Lily
Base: Musk, Vanilla
Here's why you'll love it:
Ecocert certified fragrance

Infused with phthalate-free, paraben-free fragrance
Our eco-friendly and vegan coconut soy wax blend is designed to provide the best olfactory experience
Quality wicks made from biodegradable plant fibers
Incredible quality from start to finish
A reusable pot once the candle is finished
Lasts approximately 45 hours
Hand casting
Made in Quebec
Use:
Leave your candle burning for a maximum of 2 hours
Cut the wick 0.5 cm to 1 cm from the surface before each use
If the flame gets too high , extinguish the candle and allow the wax to solidify before cutting the wick and relighting it
Keep out of reach of children
Never leave it on unattended

Once the candle is finished, rinse the container with hot water to remove any remaining wax and then clean with a mild soap.
*Reuse your containers.
Vegan fragrance, phthalate-free, cruelty-free