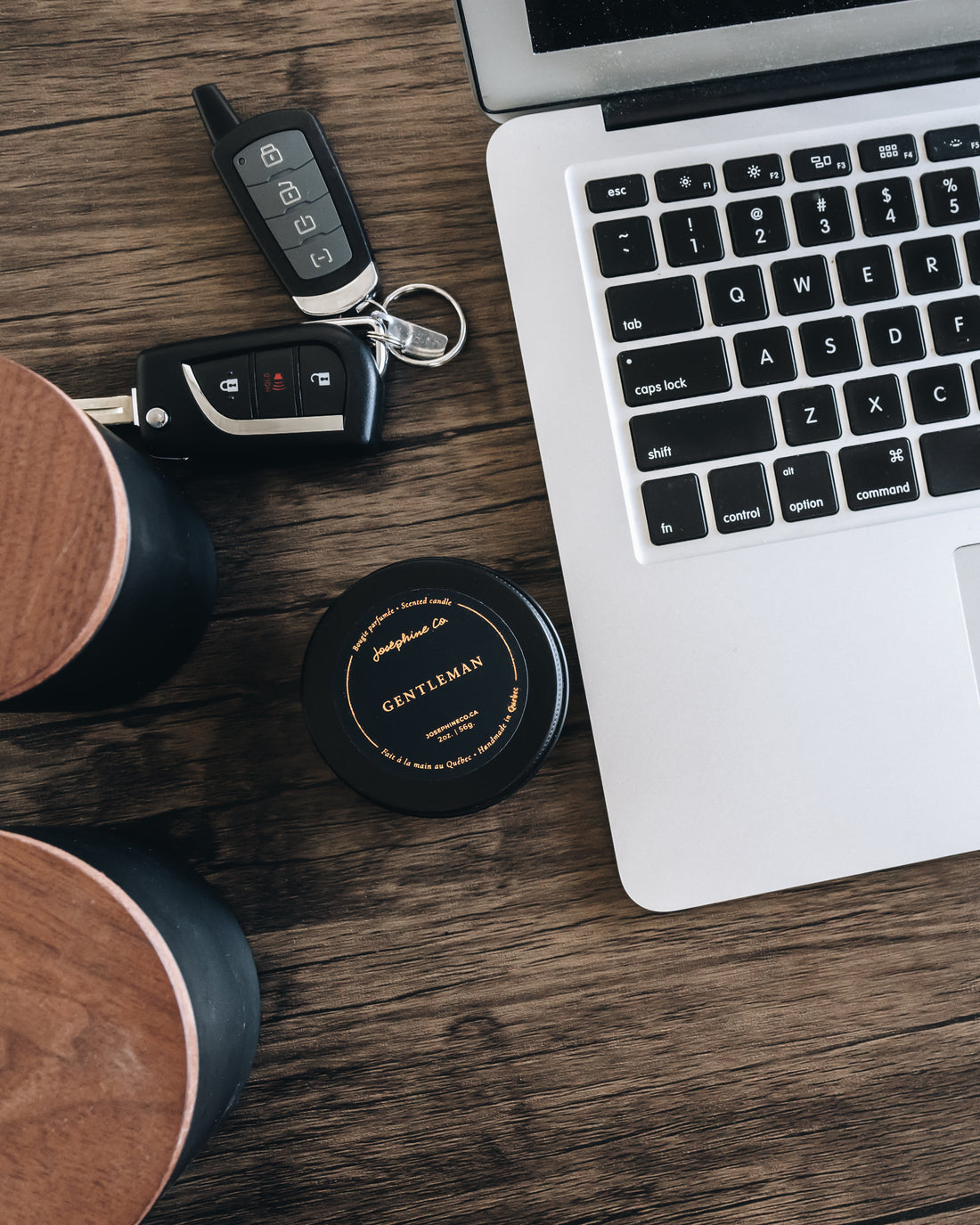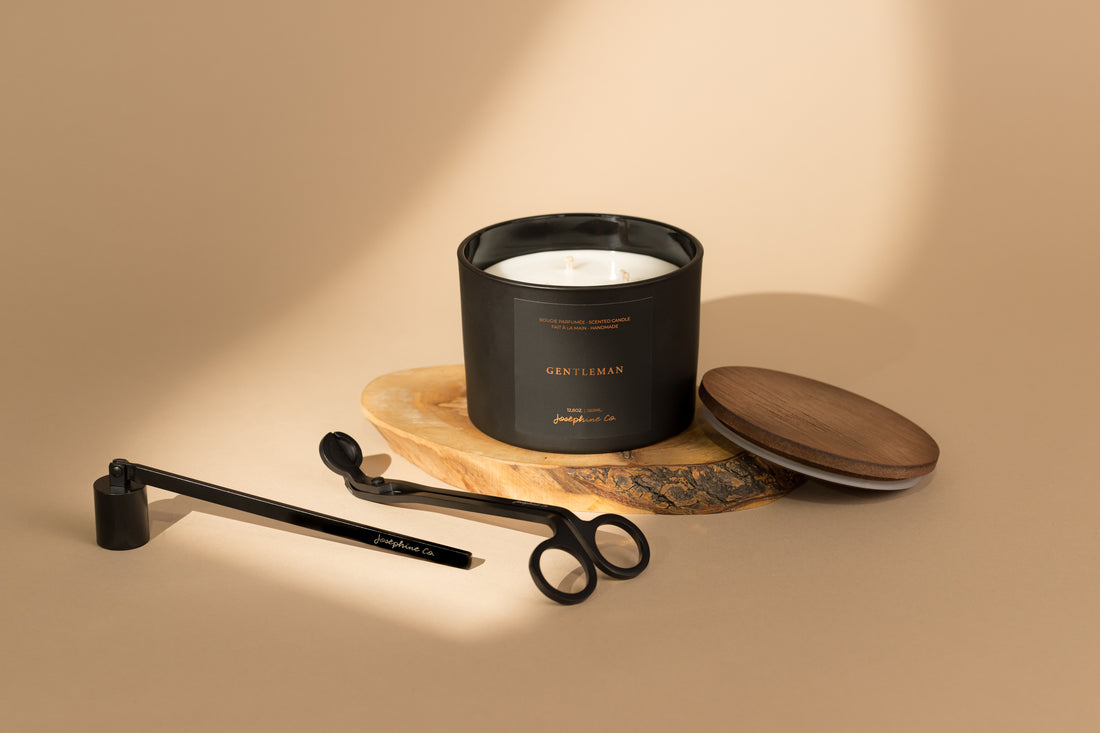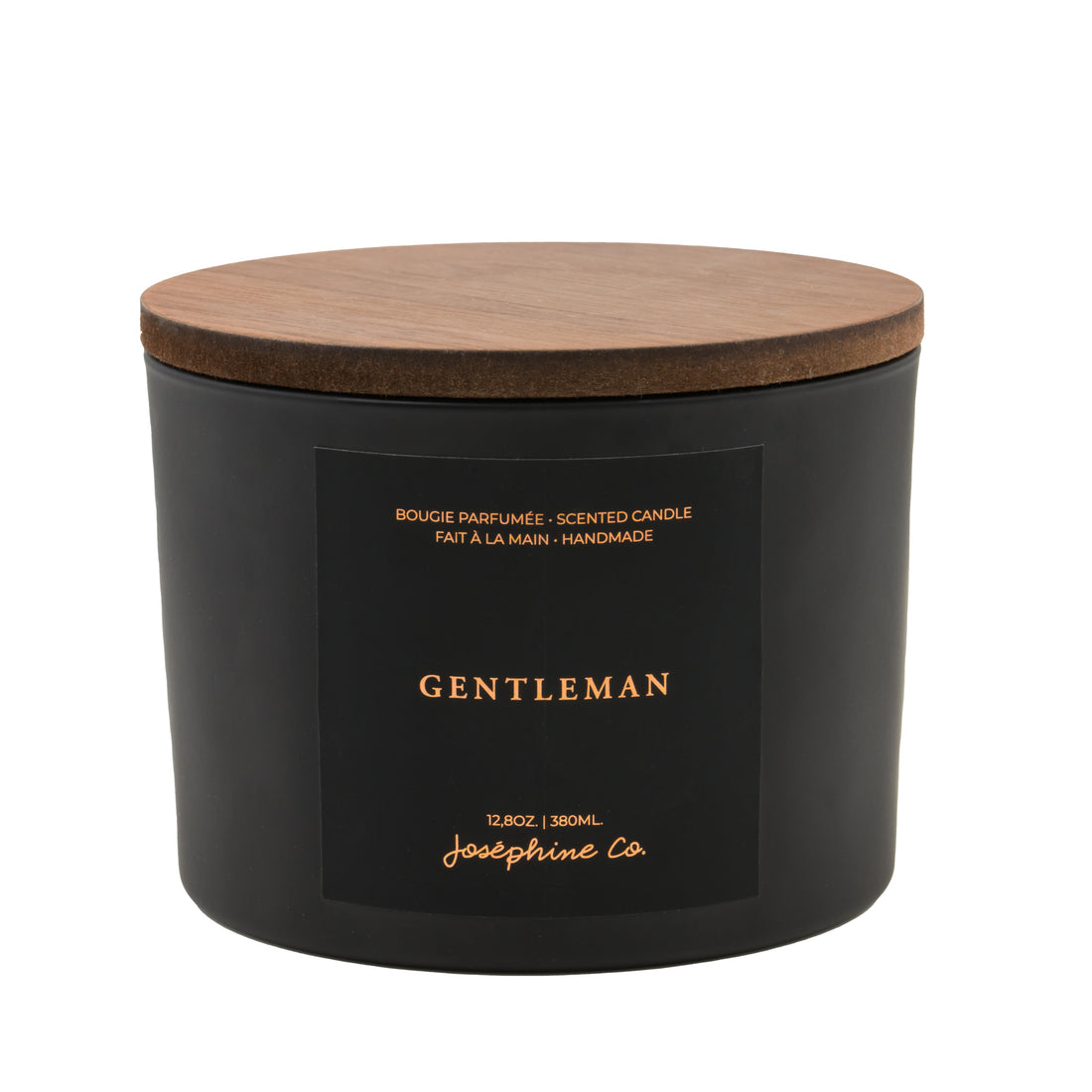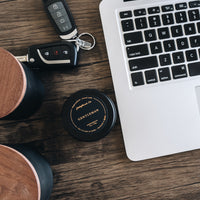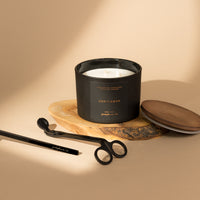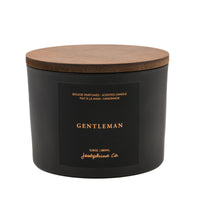 Vegan Certified Natural & Eco-Friendly Coconut Soy Wax. Fragrance free of phthalates and parabens.
This Gentleman candle is a wonderful light, seductive masculine scent. This fragrance will remind you of a refreshing cologne with floral and musk scents.
It is from the Signature collection and stands out with its 12.8 oz format with 3 cotton wicks, its matte black container, an acacia lid and its unique fragrances.
15 oz / 60 hours
Vegan Fragrance, Phthalate Free, Cruelty Free