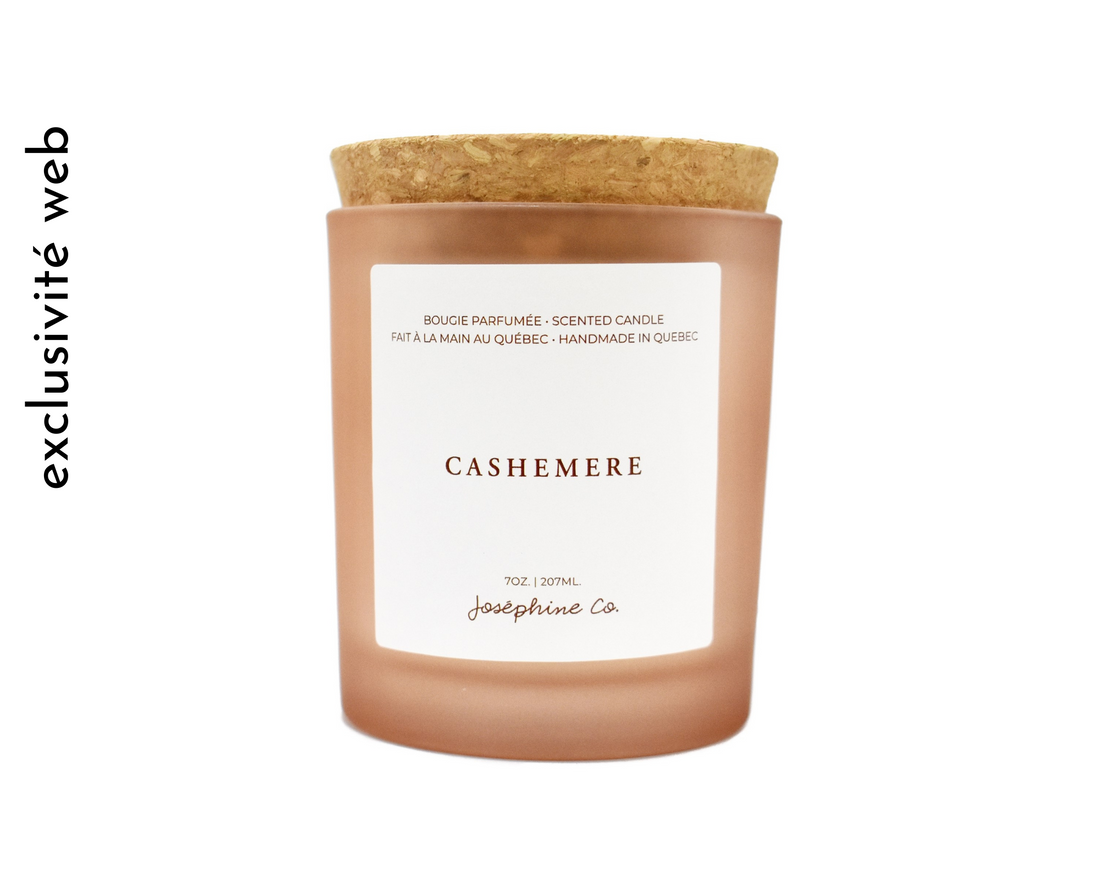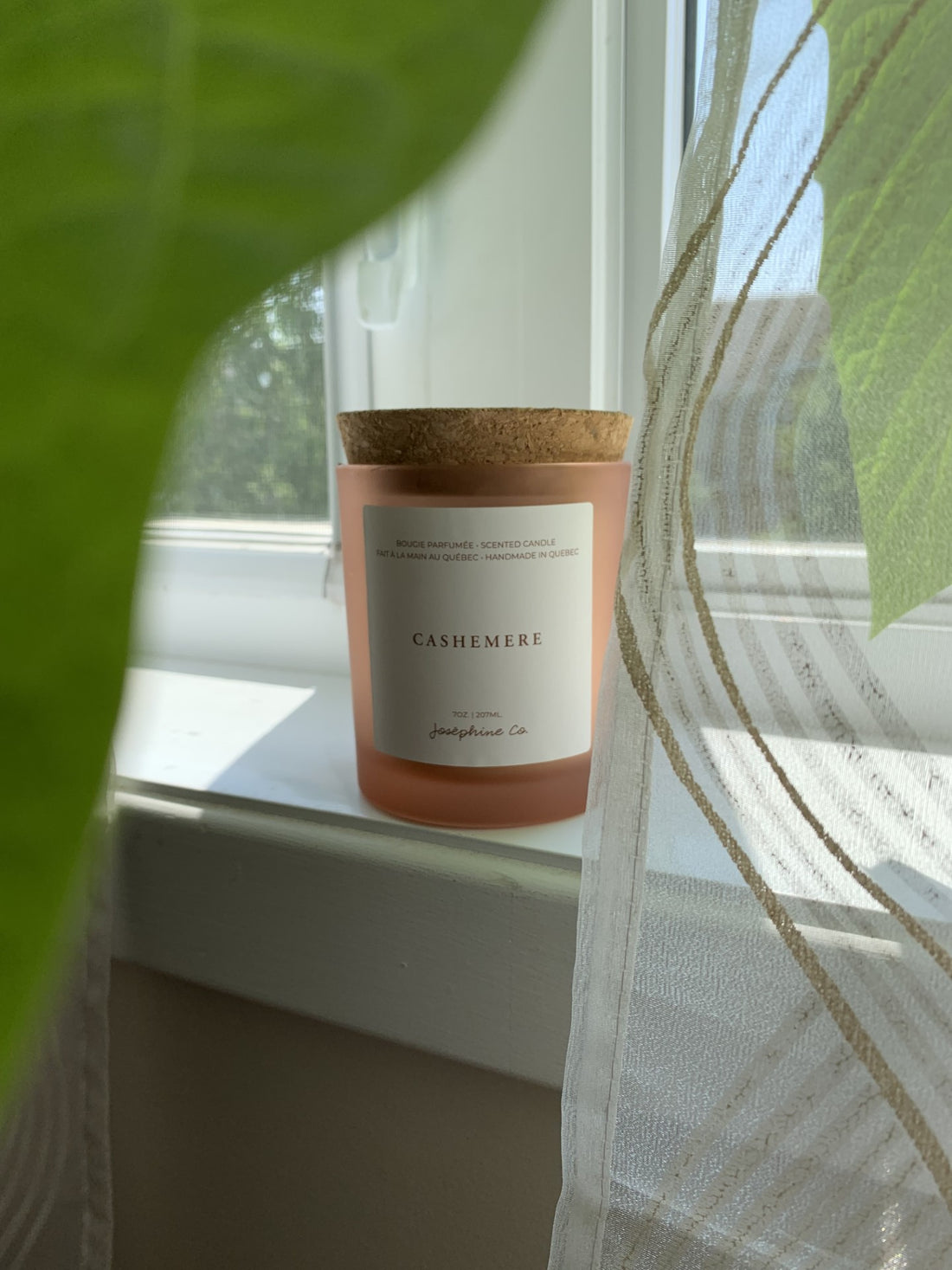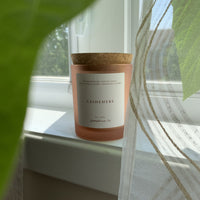 Cashmere candle with cork lid
Vegan Certified Natural & Eco-Friendly Coconut Soy Wax. Fragrance free of phthalates and parabens.
This fragrance makes you feel like you are surrounded by elegance.
Muguet petals cascade over damask plum and refreshing mandarin leaves. Rich nuances of cassis are joined with night-blooming jasmine & rose hips in the heart. A warmth of sugared tonka bean & oud wood is complimented with whipped musk. Made with 10% recycled glass.

Top: Willowleaf Mandarin, Damask Plum, Muguet
Heart: Jasmine Noir, Cassis, Rose Hip
Base: Sugared Tonka, Oud Wood, Whipped Musk, Santal
Vegan Fragrance, Phthalate Free, Cruelty Free